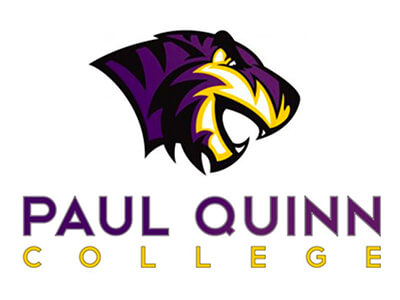 The union difference: It's not just about how belonging to a union makes a difference on the job. It's also about the opportunities union members enjoy when they head home.
AFSCME has been a leader among unions in providing free college benefits to its members, and that effort continues to grow with a new bachelor's degree partnership with Paul Quinn College.
Now, there are three ways that AFSCME members and their families can complete their bachelor's degrees online for free. By enrolling at Paul Quinn College, a private, not-for-profit college based in Texas, students won't have to pay out of pocket for tuition, fees or e-books (after any federal or employer grants are used).
Paul Quinn College provides online bachelor's degree programs in psychology, legal studies, entrepreneurship and more. You can attend full-time or part-time – whatever suits your needs.
The first spring enrollment start date for Paul Quinn College is Jan. 18, 2022, so complete a request form now to enroll.
In addition to Paul Quinn College, AFSCME members can also earn their bachelor's degree through Central State University and Franklin University. Their spring 2022 start dates are Jan. 17 and Jan. 24, respectively.
And for registered nurses who want to earn a bachelor's degree in nursing, Franklin University also offers low-cost RN-to-Bachelor of Science in Nursing degree.
Many nurses are looking to complete their bachelor's degree in order to increase their rate of pay, and we are able to offer a program accredited by the Commission on Collegiate Nursing and Education (CCNE), the accrediting agency for nursing educational programs in the United States, for just $200 per credit hour. Depending on where you are in your career, you may be able to complete the degree in fewer than 18 months.
Finally, for members who are interested in pursuing a skill-focused certificate or their associate degree, AFSCME's partnership with Eastern Gateway Community College offers the same flexibility and the same no-cost price as the bachelor's degree options. Eastern Gateway's next start date is Jan. 10, 2022.
As the new year approaches and resolutions to take your career to the next level come due, why not take advantage of one of these great benefits your union provides? Click here to get started.