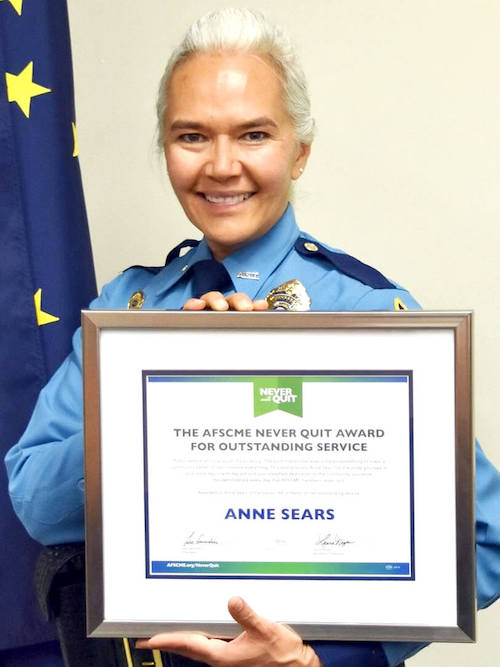 Anne Sears, an Alaska state trooper and member of AFSCME Public Safety Employees Association (Local 803), is a recent winner of the AFSCME Never Quit Service Award for her extraordinary service helping victims of domestic violence and of child abuse.
Her dedication has earned her respect not just from her union but also from the governor of her state.
In villages and cities throughout the state, Sears helps protect the most vulnerable members of our communities.
"You hear about all the horrible things people do," Sears told AFSCME for a recent article. "It's exhausting."
Her job may be emotionally draining, but she can't imagine doing anything else.
"Somebody's got to do it," she says. "It might as well be me. I have the will to take on their tragedy."
At a recent ceremony to honor Sears for receiving the Never Quit Service Award, elected officials took notice. Fairbanks Mayor Jim Matherly attended in person, and Alaska Gov. Bill Walker sent a letter of congratulations.