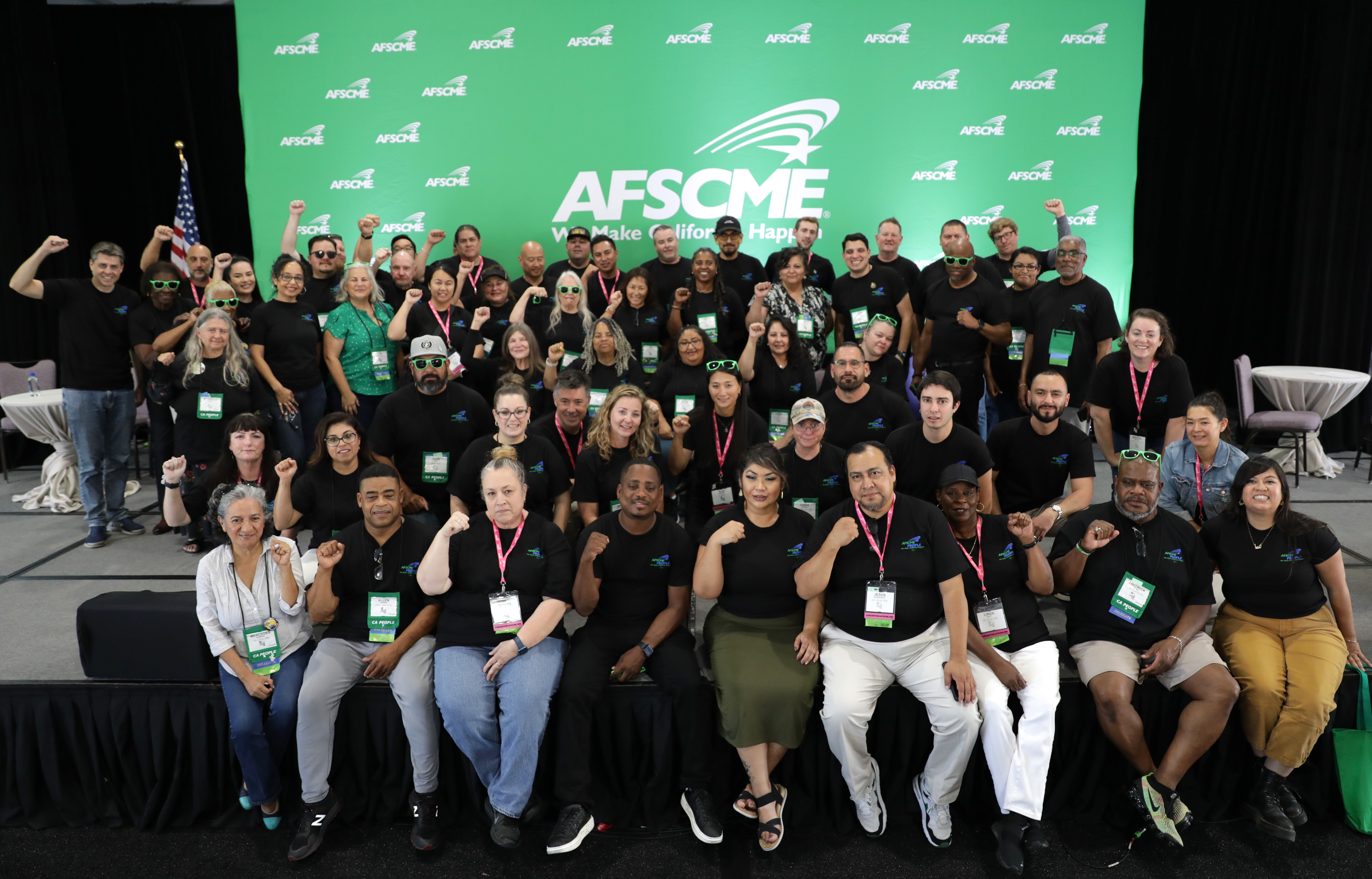 SAN DIEGO – AFSCME members in California heard from Democratic lawmakers vying for the U.S. Senate seat at a candidate forum organized this past weekend by AFSCME California PEOPLE.
U.S. Reps. Adam Schiff, Katie Porter and Barbara Lee took turns addressing the union crowd, answering questions from AFSCME members from across the state and sharing their visions to improve California public services. They are seeking to fill the seat previously held by the late Sen. Dianne Feinstein, who planned to retire at the end of 2024. Gov. Gavin Newsom has appointed Sen. Laphonza Butler to serve out the rest of Feinstein's term.  
Schiff identified several economic hurdles confronting American workers.
"The challenge with our economy today is not that people aren't working. The challenge to our economy today is that people are working, and they just can't make enough to get by," Schiff said. "Here's the thing, we are not a poor country. We could do better than this. And we have to do better than this. And it starts by paying people better. It starts by making it easier for working people to organize, to form a union and to collectively bargain."
Porter said she's against privatizing public services.
"It is really important to me that we stand against any efforts to privatize public functions. The work that you do is public for a reason. You are delivering services that should not have a profit motive. That is the important work you do," Porter said. "And so, when I hear about efforts to privatize these core government functions, what I hear is an effort to line the pockets of big corporations at the expense of our democracy and our communities."
Lee said California should lead the nation in unionizing workers."I just want to thank you, AFSCME, for staying the course because it's so important that California leads the charge to unionize … because if we unionize California, we will be able to unionize the rest of the country," Lee said. "The PRO Act is a bill that I know all of us are supporting, but we've got to make sure that we stop these 'right-to-work' laws because they are set up to union bust … and we know that the right to organize has been the only real way into the middle class for so many."

AFSCME California PEOPLE is the legislative and political arm of over 100,000 union members who provide vital services that make California happen. With members in communities across the state, serving in hundreds of different occupations – from nurses to librarians, probation officers to sanitation workers – AFSCME advocates for fairness in the workplace, excellence in public services and freedom and opportunity for all working families.
As public service workers, AFSCME members understand the importance of being civically engaged. Through PEOPLE, AFSCME members join together to volunteer their time to support legislators who will invest in and protect their jobs, which are essential to the communities they serve.