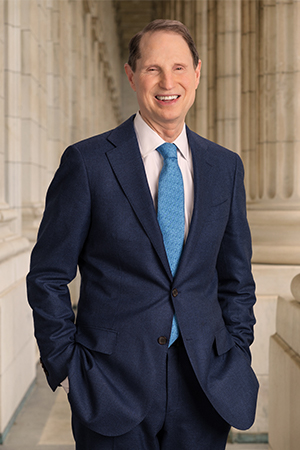 Child care workers play an essential role in our society. It's a role that for too long has been overlooked yet has become more difficult and more crucial throughout the coronavirus pandemic.
During a virtual roundtable discussion Monday, AFSCME President Lee Saunders, Child Care Providers United (CCPU) member Miren Algorri, and AFSCME Local 2376 (Oregon AFSCME) member Marissa Wilson joined Department of Commerce Deputy Secretary Don Graves and Oregon Sen. Ron Wyden to examine how central child care workers are to society, and why investing in the care economy must be a priority in the future.
The roundtable, which was moderated by Melissa Boteach, a vice president at the National Women's Law Center, also made the case for how child care workers are a vital part of our nation's infrastructure.
Saunders described how crucial child care workers are to our economy yet how they have been overlooked and underpaid.
"Child care is one of the lowest paid professions in the country, with average wages of less than $12 an hour," Saunders said. "Many providers live below the poverty line and without access to basic benefits, despite increasing requirements for credentials and education. Recent data show that over half of child care workers were enrolled in some form of public assistance."
Saunders added that home-based child care businesses, like those run by many AFSCME members, are often more affordable than center-based care and provide smaller, more personal settings.
"Many family child care providers offer flexibility for families who don't have a traditional 9 to 5 schedule," Saunders said. "By offering early care, late care and even overnight care, these providers have been a lifesaver during the pandemic, allowing health care and other essential front-line workers to work long and irregular hours serving our communities."