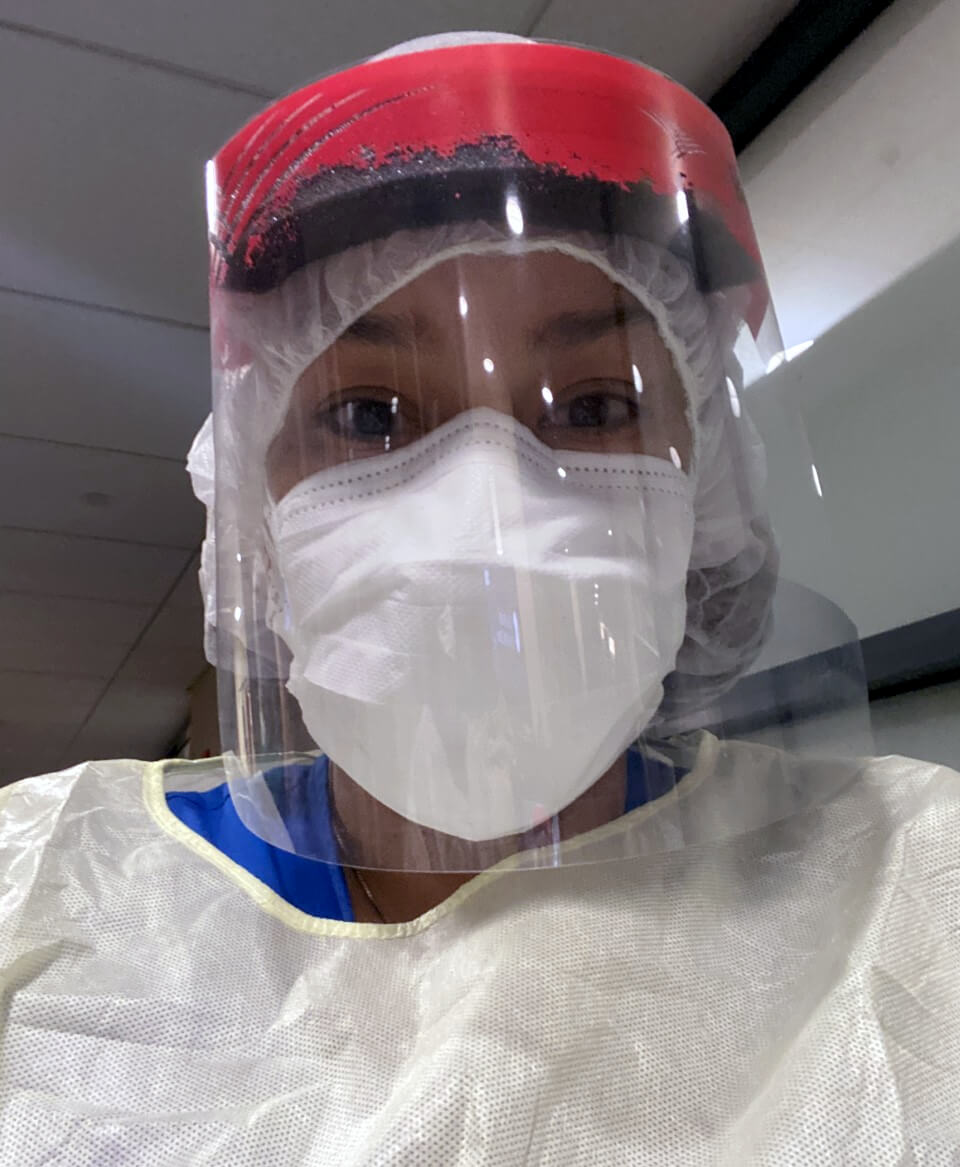 Editor's Note: We celebrate National Nurses Week, which begins today, with this story of a Connecticut nurse on the front lines of the fight against the COVID-19.
Yajaira Perez, a registered nurse at MidState Medical Center in Meriden, Conn., is all about her patients.
Jessie Udeen, a former colleague, remembers a night when she and the other nurses on duty were having an especially tough time inserting an intravenous tube on a patient who needed antibiotics. Perez was off duty. It was 3 o'clock in the morning. When Udeen texted her friend about the situation, Perez volunteered to come in.
"I don't have a normal sleep cycle, so I was awake anyway," Perez recalls. "I sort of snuck into the hospital, put in the IV, and left. Then I went to the gym."
While Perez makes it sound like a small thing, she potentially saved a life.
"Yajaira is amazing with putting in IVs," Udeen says. "We'd had a very hard time with this particular patient that night. Yajaira knew he needed antibiotics or wouldn't survive."
For her service to her community, Perez, a member of Connecticut Health Care Associates District 1199/NUHHCE/AFSCME, is a winner of AFSCME's Never Quit Service Award, which honors public service workers who go above and beyond the call of duty.
Udeen nominated her for her "impeccable patient-care skills," her "accountability, authenticity and ability to bring a smile to anyone's face," and for being "extremely hardworking and dedicated."