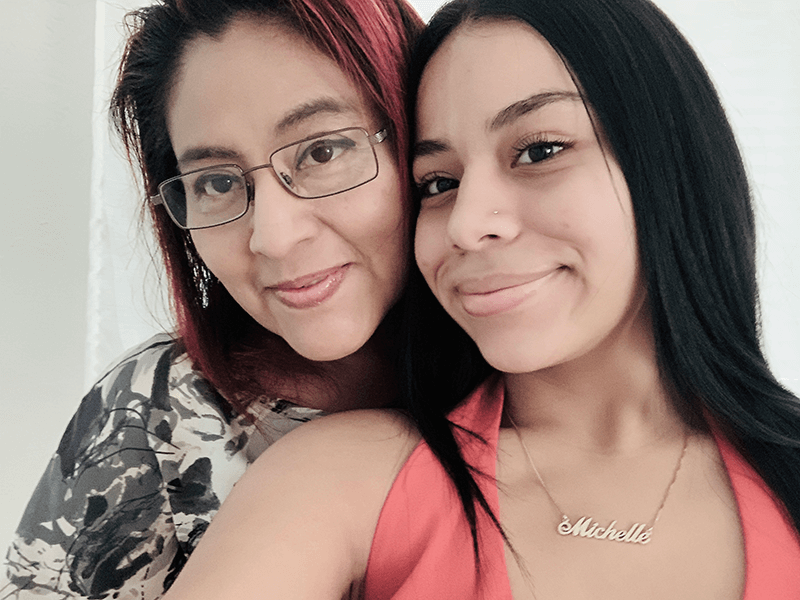 Moms are special for many reasons. But union moms are especially special.
Ever since I can remember, my mom has been there for my brother, Kevyn, and me. And she's done it all on her own – as a single mom.
This year will be memorable for many reasons: I will graduate from high school. I will (finally!) turn 18. And I will have been fortunate enough to have lived through the COVID-19 pandemic. But enough about me.
This Mother's Day, I want to share what I love most about my mom, Esther Lopez. I want to share with the world what makes her, and so many other public service workers, so incredibly special to our families and to our communities, especially in a time of crisis.
My mom has always been hardworking. She has been a public service worker and a member of AFSCME for nearly 15 years. She is a proud member of Local 199 (AFSCME Florida) and she has always put her children first, while making sure that she never settles for less. 
She is an account clerk with the Clerk of the Court for Miami-Dade-County. And, in the wake of the coronavirus pandemic, when she learned that that she would have to work from home, she immediately purchased an expensive computer to make sure that she can continue serving our county's residents. This was one of the largest investments she has ever made.
My mom has always been committed to public service. Whether she is volunteering to greet tourists at the airport to welcome them to our city, knocking on neighbors' doors for local elections in support of candidates who fight for workers' rights, or being a guardian to foster children, she is there. She always reminds me, "We cannot complain about something if we don't do anything to change it." So she is working hard to increase participation in the 2020 Census.
She embraces that her calling in life is to serve others She was even awarded the President's Volunteer Service Award several times during President Barack Obama's term.
And somehow, she does all this while working full time, studying for bachelor's degrees in psychology and accounting, and providing for our family.
I'm still not quite sure how she does it. While it may sound cliché, I want to be just like her when I grow up. She does all of this each day, until about 9 p.m. And, somehow, she still finds time to make sure that I am on track with my schoolwork.
As states begin to reopen, I am increasingly concerned about my mom's health and safety. She is a diabetic, and is considered high risk for contracting COVID-19. When she returns to her physical workplace, she will have to hand-deliver important documents, including checks and personnel documents throughout the courthouse.
My mom is a front-line hero. Every day, but especially today.
I'm proud of my mom. She keeps our community safe. She helps people.
But I watch the news and I see that some politicians in Washington don't want to fund the front lines. Which means she could get laid off and the services she provides could get cut.
This Mother's Day, I am not giving her flowers or chocolates. I am making a pledge to get active. I am calling Congress and asking them to do the right thing. Please join me in taking action.