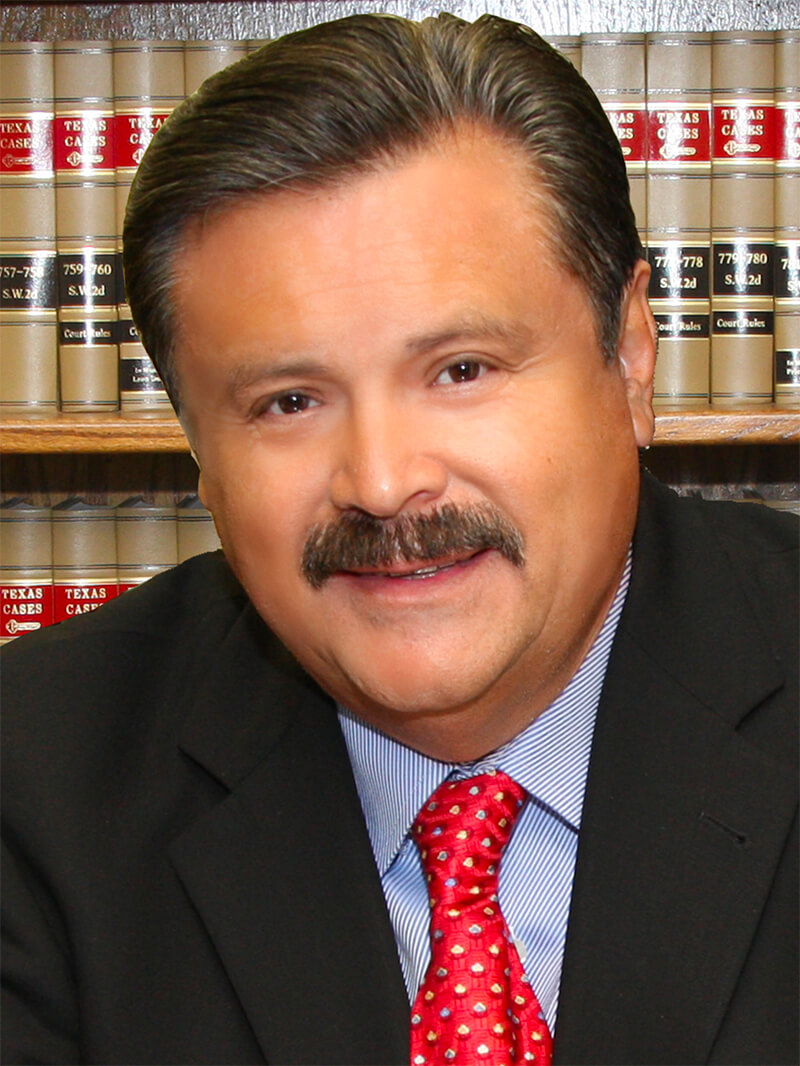 "The first Latino or Latina president has already been born," said Domingo Garcia, the president of the League of United Latin American Citizens (LULAC), at AFSCME's Hispanic Heritage Month virtual event. "But we've got to create a foundation" that lets the person succeed, Garcia said.
To celebrate National Hispanic Heritage Month, which runs from Sept. 15 to Oct. 15, Garcia joined AFSCME staff for a virtual talk to share many of the challenges that Latinos have and continue to face, to share the victories that they have won, and to describe the voting power they wield as the country's largest minority group.
As the president of LULAC, an advocacy organization that has more the 130,000 members across the country and fights advance education, economic opportunities, housing, health care and more, Garcia's biography is emblematic of the hard-earned success of Latinos, including so many AFSCME members.
The son of Mexican immigrants, Garcia had to work two jobs to pay for college and law school. Garcia not only founded his own law firm, but served his community in a variety of roles, including as a Dallas City Council member and a Texas state representative.
Garcia described two fights LULAC is waging. The first is the COVID-19 pandemic.
"Latinos are disproportionately impacted. They're dying at higher rates," said Garcia. "But we're essential workers, the ones driving the trucks and working at grocery stores."
When it learned of dangerous conditions at meat packing plants, Garcia said LULAC met with top meat packing companies and fought to get workers personal protective equipment (PPE) and plexiglass barriers to make their workplaces safer.
"We've been able to change working conditions at nonunionized plants to reduce fatalities," he said.
Garcia also described how LULAC recently fought for refugee children being separated from their families and held in Immigration and Customs Enforcement (ICE) detention centers. He told the story of a young boy he saw while he was visiting a detention center in McAllen, Texas.
"They took his parents away and put him in a jail. His only crime was coming to America," said Garcia. "We protested to close the children's jail. We started telling the children, 'You're not alone. We're with you.'"
Garcia said LULAC sought the release of these children and the closures of detention centers. They've won important victories, but he acknowledged there was still work to do.
Latinos are the largest minority group of voters in the country. According to Garcia, health care is one of the most important issues for them in this election – though not the only issue.
"We need an economic message about raising the minimum wage, and improving the educational system," Garcia said.
He credited the labor movement not only for educating and mobilizing Latino voters but also for the role that AFSCME members have been playing during the pandemic.
"I know about all the efforts that are being done during the pandemic. You all are really doing hero's work," he said.
The next challenge for all of us will come on Election Day. Come Nov. 3, Garcia said, "It's crucial that every person votes."