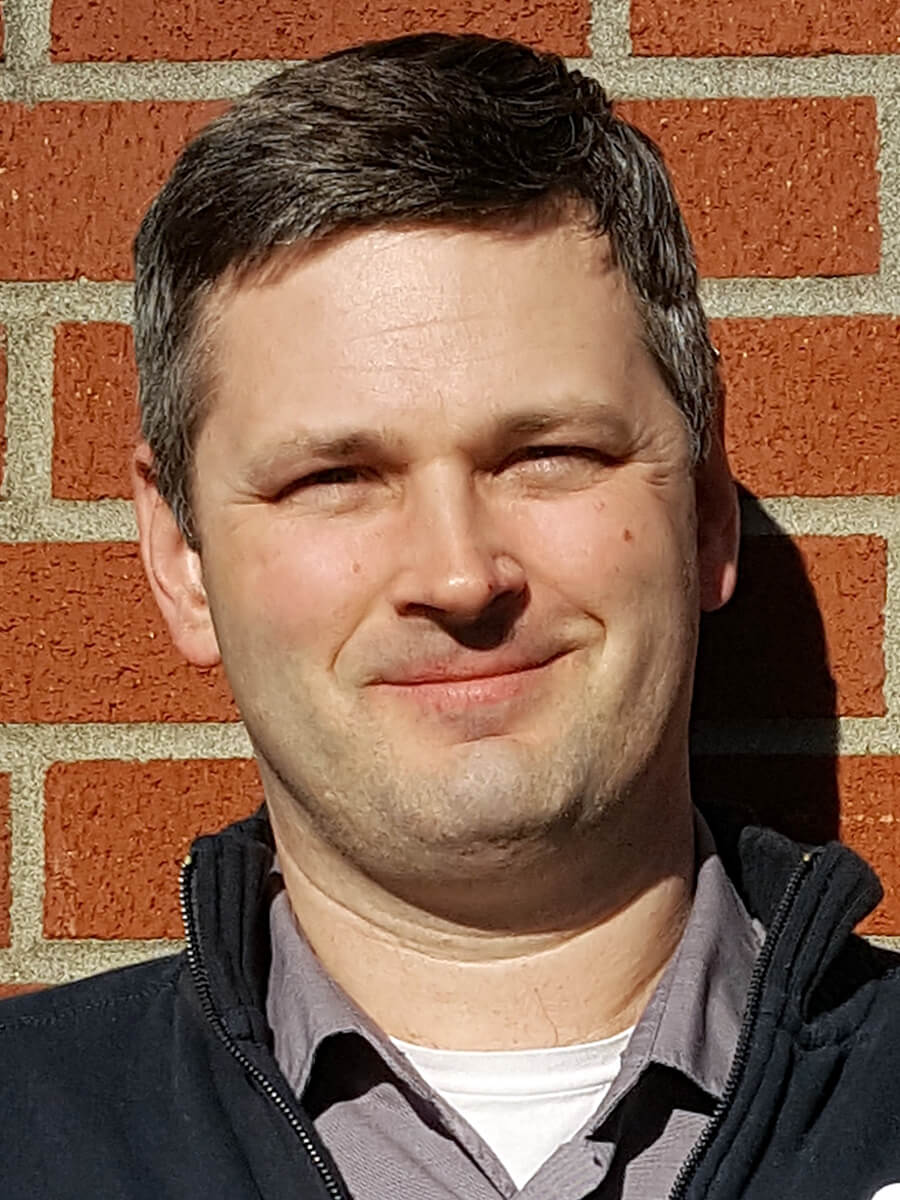 If you ask Erik Rau, an emergency management planner for the state of Oregon, just how unique this year has been for him, he'll start with a disclaimer: "No two disasters are the same."
But he'll acknowledge what might otherwise be impossible to deny: from natural hazards and the ever-growing threat of climate change to a pandemic that has killed more than 200,000 Americans, 2020 has been a year like no other.
"No two disasters are the same, but what we are doing right now literally no one has done before," says Rau, who is also president of AFSCME Local 3241 (Oregon Council 75).
Beginning in the spring, for a period of several weeks stretching into months, he explains, the emergency coordination centers of all 50 states were activated at the same time, something that to his knowledge had never happened before.
"So yes, this has been a unique year in many respects," he adds.
Rau and his colleagues are a 50-member team in the Oregon Office of Emergency Management, where they coordinate emergency response work among 36 counties, 33 state agencies and nine federally recognized tribes. They play a crucial role in helping communities respond, prepare for and recover from all sorts of emergencies and natural hazards, from floods and fires to pandemics. Of late, Rau has been busy helping fire departments, police and other agencies respond to the devastating fires that have wreaked havoc in parts of the state.
"At one point, we had more than 30 fires across the state," he said in late September. "Now we are down to just about six, although they are some of the largest."
Although Rau is quick to clarify that he is not a "front-line worker," since he can work from a computer at home, his role is of paramount importance in making sure that firefighters, police and other first responders can most effectively do their jobs in the field and stay safe. He also likes to emphasize the crucial role of staff involved in the "before" and "after" of an emergency response – in other words, the preparation and recovery.
"We need administrative staff to answer phones and personnel to make a map of the affected area and legal staff to interpret all sorts of things, and you can't add people fast enough when an emergency happens. You need to have them before and after the emergency," he explains. "And these are often the people AFSCME represents. They are often less visible and in less high- profile positions, but they are the first point of contact with the public during these events."
Mounting an effective emergency response to a natural hazard or public health crisis comes with many challenges. One that has been especially evident this year and hard to overcome, Rau says, is rebuilding trust in government.
"When it comes to fire evacuation, for example, we need people to have confidence that their government has their best interests at heart," he says. "There have been so many officeholders who have denigrated or argued with or ignored the advice of people who are there as public servants to care for their communities."
Rebuilding people's trust in government will be key to addressing future crises, be they human-caused or natural hazards, and even to overcoming the current public health crisis.
"One of the things we know about disasters is that they affect communities of color more profoundly than white communities," Rau says. "If our profession doesn't reflect the diversity in our communities, then we're not going to be effective. That's something in which our union can definitely play a role."