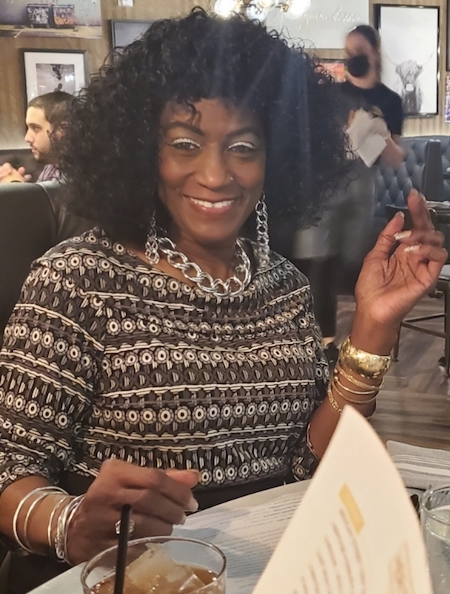 In 2011, the Dutchess County, New York, Regional Chamber of Commerce gave Melody "Mel" Newton its Community Ambassador Award, to recognize not only her years of service to county residents but the way she serves them: with kindness.
In 2015, then-Dutchess County Executive Marc Molinaro, now a U.S. congressman, traded places with Newton for a day, manning Newton's booth in the parking lot next to the county office building while Newton sat at Molinaro's desk and served as acting county executive, a way to highlight the work of all county employees.
And then just this year, Newton, a member of the Civil Service Employees Association (CSEA/AFSCME Local 1000), Unit 6650, stood in the spotlight again. On Jan. 23, she received her union's inaugural "Doug Morrison Person of the Year" award for exemplary customer service and, immediately afterwards, Dutchess County Executive William O'Neil declared Jan. 23 "Melody Newton Day" as recognition for her decades of service to the community.
Although Newton appreciates being recognized, she is not one to bask in center stage.
"It's not about me," says the 30-year county employee who serves as a greeter in one of the county buildings and who, for most of her career, served as a parking booth attendant. "Everything I do, I do for the right reasons, I love helping people, and I don't need the attention for it, I don't need to be awarded something for everything I do."
The accolades come with high praise for Newton. In trading places with her for a day, Molinaro said Newton "has always been an example of what every county employee should strive to be: a devoted public servant who is enthusiastic and cares about the people with whom she interacts every day." In presenting her the union award, CSEA Unit 6650 President Andrew Calamari described Newton as "a dedicated, selfless, caring person that brightens everyone's day who enters the county office building."
The qualities that Newton embodies – selflessness, kindness and empathy, among them – are not uncommon. Many people who choose public service as their life's calling are likely to have ample stores of them. And yet it's clear that Newton, in her role as county employee, offers something to her community that would be difficult to include in a job description, something intangible that isn't easy to put into words and might be better illustrated through an anecdote.
Back in 2017, when Newton served as an attendant, a woman and her son drove up to the parking lot.
"I didn't know it was her son at the time," Newton recalls. "I asked her to roll down her window, and then I asked her if it would be OK if I gave her son some candy, because I could see something in him, there was a glow in him. And so, he said he liked Skittles, and I gave him a box of Skittles. She tried to pay me for the candy, but of course I refused. I said to her, 'You have a very special son.'"
About a month later, Newton says, her supervisors received an email from the woman. In her message, the mother of the child recounted their interaction with Newton and then explained that her son had been abused by his father throughout his life and, as a result, had extremely low self-esteem. At 14 years of age, he had been in therapy for years and was an outcast at school. On the day they met Newton, they were on their way to an appointment with the probation department "because his behavior at home has gotten unmanageable," she wrote.
The letter goes on: "Your employee [Newton] will never know what the small kind gesture did for my son. He repeated over and over that she told him that she 'saw something' in him. No one other than me has EVER told him that. Words could not ever describe what that meant to me as a parent."
It concludes: "I'd like to commend you for having this wonderful human being working for you. While she may never be told how her kindness spreads onto others nor how her kindness makes people feel – I can assure you – I appreciate her and am thankful for what she did."
Whichever word is most appropriate to describe what Newton brings to her job and to the hundreds of personal interactions she has every week, it's clear that she is making her community better, one county resident at a time. And, for her extraordinary service, she is in the spotlight again, this time courtesy of AFSCME.
Newton is a winner of our union's Never Quit Service Award, which recognizes public service workers who go above and beyond the call of duty to make their communities better.
"To me this is not a job," she says, when asked what motivates her to serve others in her extraordinary way. "When I'm going to work, I'm going to have fun. I have fun with my job. I make my job fun and happy. It's like going to a happy place."