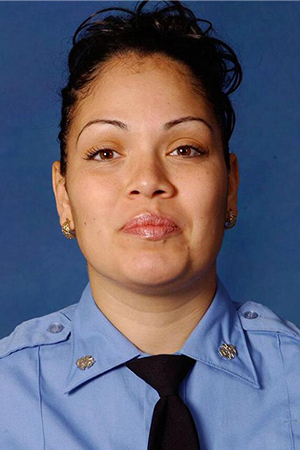 Local officials are honoring slain New York City Emergency Medical Technician (EMT) Yadira Arroyo's memory and community service by renaming a playground in the Bronx after her.
In 2017, Arroyo – a member of AFSCME Local 2507 (District Council 37) – was killed and another EMT injured in the line of duty after a man attempted to commandeer the ambulance and ran over Arroyo as she was trying to subdue him.
Last month, local officials formally renamed the playground in recognition of Arroyo's service and sacrifice, offering a safe and enjoyable place for local children to play.
"Yadira Arroyo paid the ultimate sacrifice in service to her city," said Henry Garrido, executive director of District Council 37. "She is nothing short of a hero and will forever live on in the memories of her DC 37 family. It's a fitting tribute that a playground in her name will continue to bring joy to those in the community she served."
Arroyo's fellow Fire Department of New York (FDNY) workers at Local 2507, elected officials and community partners also supported the playground renaming as a way to honor Arroyo.
Renovations and design for the playground were developed with input from the community as well, with play areas for children of all ages and a water play area for the hot summer months. Assemblywoman Karines Reyes, who spoke at the commemoration ceremony, said she found it "fitting that we honor [Arroyo's] memory in renaming this park so she can inspire the younger generation into a life of service. This community was better because of women like her."
Arroyo and her partner were assigned to Station 26 in the Bronx, close to the location of the newly renamed playground.
Charged with Arroyo's death was Jose Gonzalez, 25, of the Bronx. Police charged him with murder, grand larceny and operating a motor vehicle while impaired by drugs.