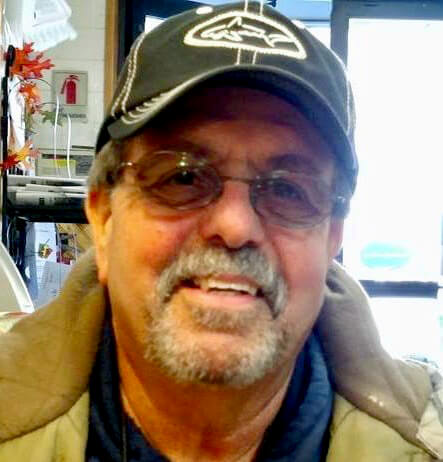 AFSCME mourns the loss of CSEA member and former Washingtonville School District Unit President Andy Sanchez, who died last week from injuries sustained in a school bus crash the morning of Oct. 21. He was 74.
Sanchez, a nine-year CSEA member, was driving students to the district's Little Britain Elementary School when a landscaping truck traveling in the opposite direction crossed over the double yellow line on New York State Route 207, hitting Sanchez's bus head on.
Emergency personnel extricated both Sanchez and a young student, seated behind him, from the bus. The other seven students on the bus avoided serious injury. The injured student, a 6-year-old girl, was hospitalized for two days following the crash. Police and CSEA's Occupational Safety and Health Department are investigating the accident.
Sanchez's death has left the tight-knit Washingtonville community heartbroken as they remember the beloved school bus driver known to students as "Mr. Andy."
"Our hearts go out to Andy's family, friends and fellow CSEA members," said Southern Region President Anthony Adamo.
Washingtonville School District Unit President Dan Lively said Sanchez had a way of connecting with students that made both students and parents happy to have their children on Sanchez's bus route.
"He was the kind of driver who really connected with the kids," said Lively. "During the holidays, he would sing songs with the kids on the bus and keep things fun. He just really enjoyed being on the bus with them and always put their safety first."
Sanchez's time as CSEA unit president was actually a continuation of earlier union activism, Lively said, noting that Sanchez was a representative while working at the Indian Point nuclear power plant in Westchester County.
Both in the Washingtonville community and as a CSEA officer, Lively said Sanchez was always there to help.
"If you had an issue and he knew about it; if he could help you, he would," said Lively.
Orange County Local President Glen Arnold described Sanchez as "a genuinely warm and wonderful individual, one we will miss greatly."
"As a driver, he was most concerned about the students in his care," Arnold said. "As a unit president, he worked with passion, integrity and energy."
In a blog post following Sanchez's death, his daughters stated that their father "left this world as he lived it, an unquestionable fighter."
His daughters said their father, an avid fisherman and a noted singer, was a genuine man with "no phony bone to be found within 100 miles of him."
Initial media reports following the crash stated that Sanchez tried to calm students while waiting for emergency personnel by singing to them. Selflessness is part of who Sanchez was, his daughters wrote in the blog post.
"He deserved a good life, he fought for it with grit and brutal truth and self-reflection," his daughters wrote. "More than that he deserved an impeccable final chapter. That it was robbed of him goes beyond anything comprehensible and questions the notion of what is fair and just … but there's one more thing you can do to make the ending more idyllic: keep his spirit alive, speak his name often and with clarity and dignity and joy; practice patience and kindness; fight as doggedly for your neighbor as you would yourself."
"Raise high the roof beams," they wrote. "A good man is on his way."