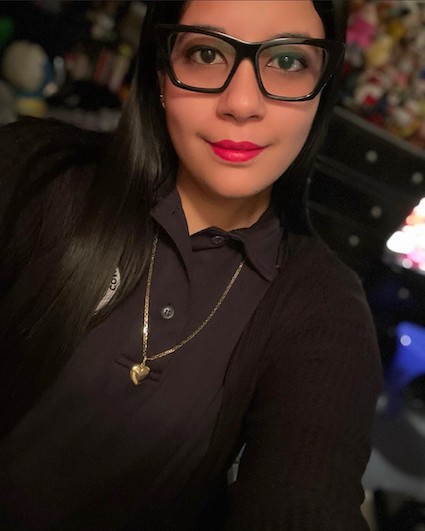 As on most days, New York City 911 radio dispatcher Jessica Collazo reported to work on April 12, 2022, not knowing what to expect.
Although a dispatcher's job is always unpredictable, that was the day she got the call, or rather, an influx of calls about a shooter on the N Train.
During what became a multifaceted response, Collazo and her colleagues immediately took action to help stop the mass shooter who injured 29 people when he threw gas bombs and shot a handgun 33 times.
"They found traces of shrapnel in the station and that's when I knew this was something big," said Collazo, a member of AFSCME Local 1549 (District Council 37). "After that, it just escalated and I went into this automatic mode. I was trying to make sure I got all the pertinent information and all the units to where they needed to go."
Collazo and her team called officers to the scene, made sure multiple victims got medical attention at different hospitals, and communicated the description of the shooter for the public to help find him. There were no fatalities and the New York Police Department arrested the perpetrator a day later.
"People were afraid," Collazo said. "The New York City Transit system is a huge system that everyone utilizes, including myself to get to work."
Collazo's life-saving work every day inspired her fellow 911 operator, Arisleyda Estrella-Skinner, to nominate her for the AFSCME Never Quit Service Award, which seeks to recognize public service workers who go above and beyond the call of duty to make their communities better. According to Estrella-Skinner, Collazo's apt response that day lines up with the warm presence she brings to work every day.
"We're basically the people who either save you or hear your last words," said Estrella-Skinner. "Under the intensity, stress and anxiety that we face on the job, Jessica is always very outgoing and very helpful. Everyone reaches out to her."
In addition to receiving AFSCME's Never Quit Service Award, Collazo and two of her teammates were named dispatchers of the year by the New York Police Department during a ceremony in which more than 100 Local 1549 members were also honored.
The accolades have allowed Collazo to reflect on the care for people that has motivated her to go the extra mile as a 911 communications technician for the past 9 years.
"I was really proud to be honored," she said. "Our job really is a selfless job. Every day, me and all my co-workers go in and we never know what we're going into."