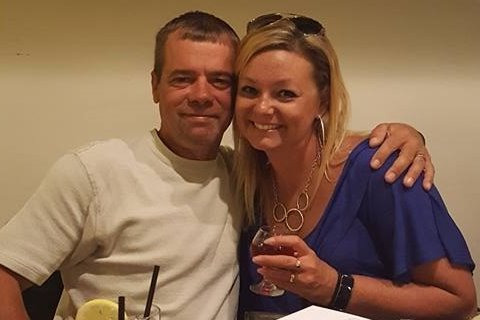 AFSCME mourns the loss of a CSEA Region 5 brother, Dennis "Matt" Howe, a New York state Department of Transportation maintenance worker who died from injuries sustained while on the job in Tioga County. Howe, 45, had been working to fill potholes when a tractor trailer veered into his work zone.
In a statement, New York Gov. Andrew Cuomo directed flags to half-staff on all state government buildings in honor of Howe, adding, "Since 2006, Matt served DOT Region 9 and the people of the State of New York honorably. As a maintenance worker, he was a jack of all trades who was always eager to lend a hand to the team." Howe was a member of CSEA Southern Tier State Employees Local 002.
The driver of the truck that struck Howe was charged with moving from a lane unsafely and failure to exercise due care under New York state's Move Over Law, which asks that drivers slow down and move lanes to ensure the safety of emergency responders and maintenance workers like Howe.
AFSCME members like Howe put their lives on the line every day to serve their communities. You can support his family in their time of need by visiting this GoFundMe page.