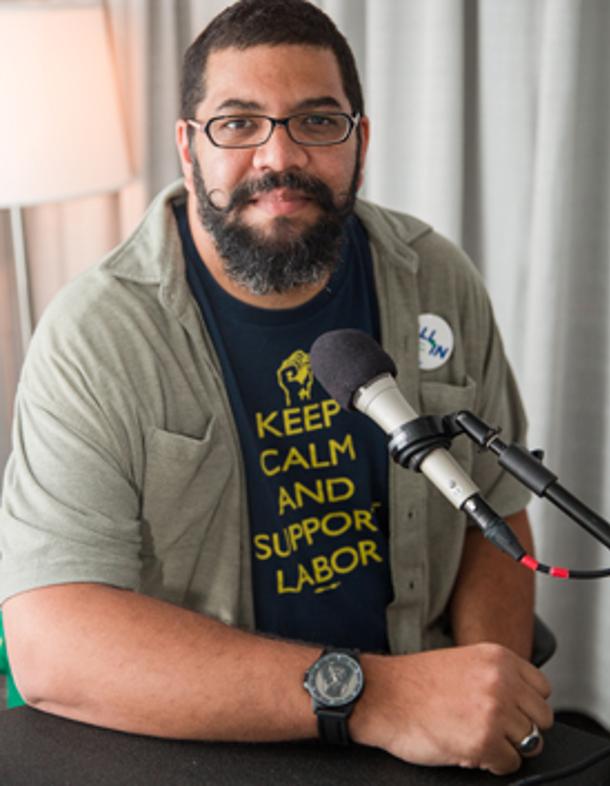 Jeremy Sanders, a senior animal keeper at the Bronx Zoo and president of AFSCME Local 1501 (DC 37), was one of the first delegates to share his story at the Storyline booth.
The Storyline project will help capture what it means to you to be a proud public service worker. Participants agree to a 30-minute audiotaped interview and a photograph that may be used for an AFSCME publication, video or website.
"It's always fun to tell your story," Sanders said. "And who better to tell it to than other AFSCME folks?"
Sanders has been working for the zoo for 20 years and helps run the aquatic bird house, where he is responsible for the building and animal care. He doesn't have a favorite animal, but ever since the Little Blue Penguins, also known as Fairy Penguins, arrived at the zoo a year ago, he's been smitten.
"They laid eggs and reared one chick baby penguin," he said.
At Storyline, Sanders said, "each and every person was nice to talk to and helpful in getting my story out. The process was really great."