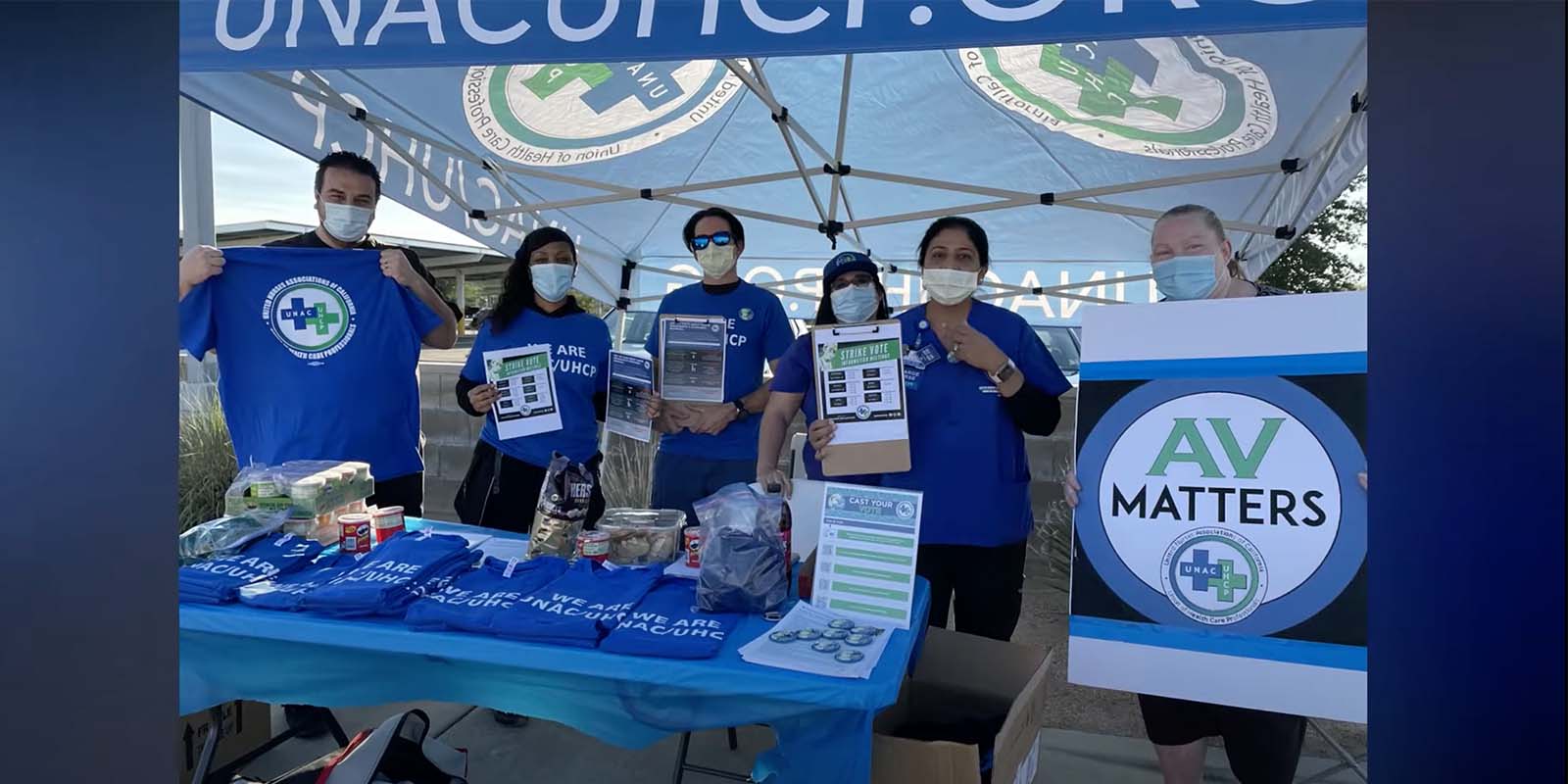 Un total de 32 mil trabajadores de cuidado de salud en California y Oregón se están preparando para entrar en huelga contra Kaiser Permanente a partir del 15 de noviembre.
Miembros de United Nurses Associations of California/Union of Health Care Professionals (UNAC/UHCP), unión afiliada con AFSCME, presentaron un aviso de huelga la semana pasada que cubre a 21 mil empleados, incluyendo enfermeras, farmacéuticos, parteras, terapeutas, asistentes médicos y demás.
Los 7.400 miembros de United Steelworkers (USW) Local 7600 en el Sur de California y 3.400 miembros de Oregon Federation of Nurses and Healthcare Professionals (OFNHP) también entrarán en huelga contra Kaiser Permanente a partir del 15 de noviembre.
De realizarse la huelga, sería la más grande protesta de trabajadores este año y parte de una serie de acciones que han tomado trabajadores en todo el país buscando mejores salarios y condiciones laborales conforme los beneficios empresariales siguen creciendo.
Kaiser Permanente puede evitar la huelga si altera sus propuestas para satisfacer a los trabajadores, lo cual hasta ahora se ha negado a hacer. La última vez que la unión entró en huelga contra KP fue en 1980, antes de que nacieran muchos de sus miembros actuales. En 1995, los miembros votaron por autorizar una huelga pero luego llegaron a un acuerdo antes de tomar esa acción.
La huelga afectaría a 366 instalaciones en el Sur de California, incluyendo hospitales y centros médicos en Anaheim, Antelope Valley, Baldwin Park, Downey, Fontana, Harbor City, Irvine, Los Angeles, Ontario-Vineyard, Panorama City, Riverside, San Diego, West Los Angeles y Woodland Hills, así como cientos de clínicas, clínicas de cuidado rápido en tiendas Target y edificios de oficinas médicas desde Bakersfield hasta San Diego y desde Los Angeles hasta Inland Empire.
Los trabajadores miembros de UNAC/UHCP votaron abrumadoramente por autorizar una huelga el mes pasado para protestar las propuestas de su empleador de reducir los salarios de los empleados actuales y recortar los salarios de futuros empleados durante una crisis nacional de dotación de personal de cuidado de salud. El Presidente de AFSCME Lee Saunders participó en una manifestación de UNAC/UHCP realizada el 30 de octubre para compartirles el mensaje de que los miembros de nuestra unión están de su lado en su lucha por la justicia, la dignidad económica y un mejor cuidado al paciente.